Meet Stephen Mobley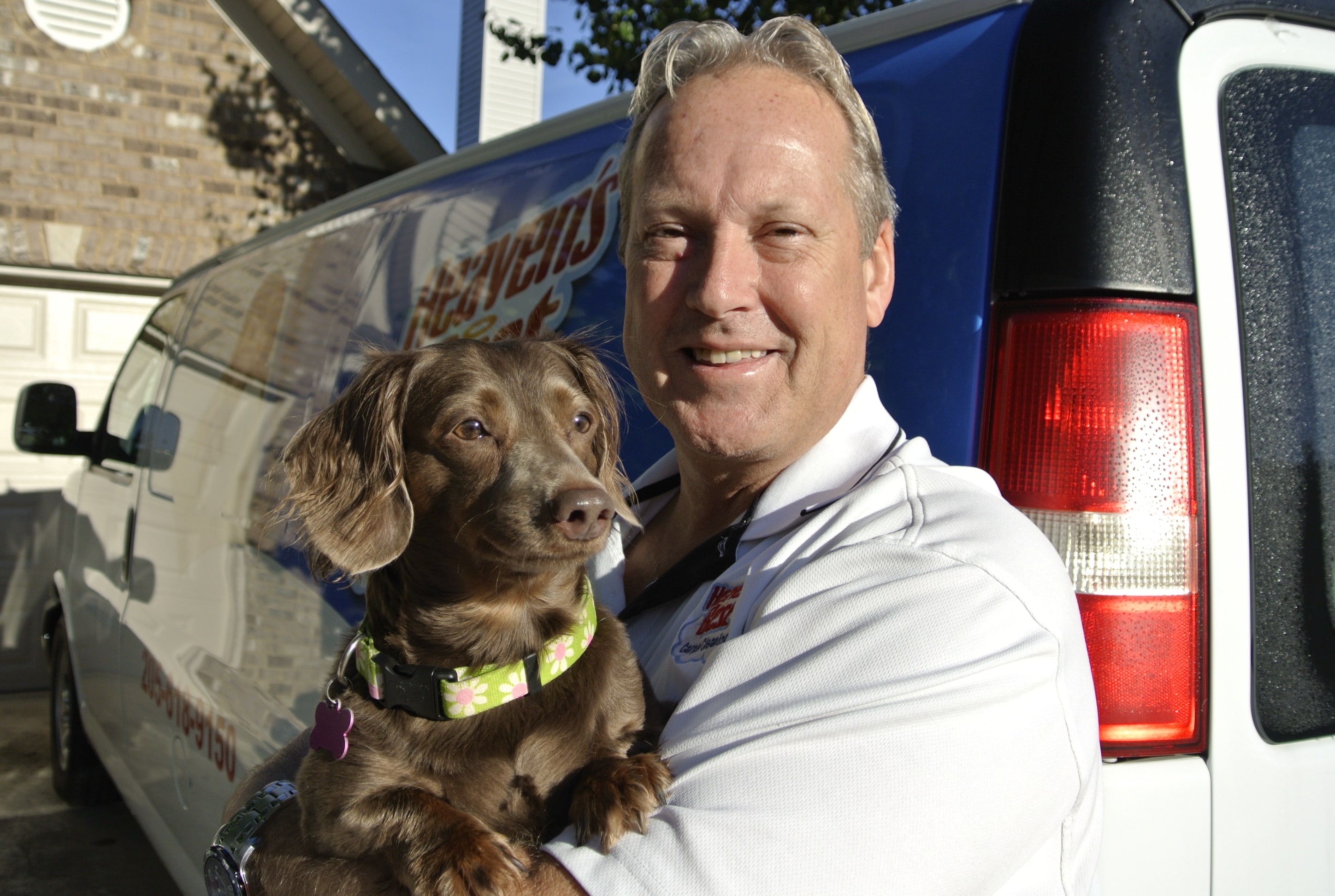 I am Stephen Mobley and I am the local Heaven's Best Franchise owner for all of the Hoover and Birmingham, AL metro area. Heaven's Best has been mastering the art of Carpet and Floor Cleaning since 1983! And, partly because of my background and partly due to OCD, I have a crazy knack for cleaning!
After I retired from the US Marine Corps, I wanted to do something that I was good at, but also that would make people feel good. Nothing feels as good to me as having a clean house with clean carpets and clean floors. And, I learned how to do this to precise specifications while in the Marine Corps. My wife will tell you that I learned how to clean using a toothbrush and she is right. In the Marine Corps, we had to "field day" or clean to exact specifications and codes. This was so ingrained in me while in the military, that I am stuck with it. So, I bring these same skills with me to my Heaven's Best Franchise.
Along with my cleaning skills, I also learned to live by the values of honesty, integrity, dependability and pride. These traits do not disappear when you leave the military. They become the code that you live by. When I first heard about Heaven's Best, I was attracted by the name. But, when I started learning more about the Heaven's Best Franchise, I was impressed by their core values. They were very similar to mine and that is why I purchased the franchise.
My motto from the US Marine Corps is and will always be "Semper Fi," which means "Always Faithful."
My promise to you is that when my technicians or I come into your home, we will treat you, your children, your belongings and even your pets with respect. And, by the way, we love babies, kids and pets! We are a family business and "I treat every customer like they are a member of my family."
IICRC CERTIFIED TECHNICIANS & FIRM
Heaven's Best Carpet Cleaning is an IICRC Certified Firm!
IICRC Certified Firms have earned the right to display the IICRC logo as a symbol of quality. In order to achieve IICRC-certified status, firms must meet a rigorous list of standards in business ethics and expertise. All IICRC Certified Firms must:
· Present accurate information to consumers and conduct business with honesty and integrity.
· Require a technician on all jobs who has been formally trained and passed all required tests.
· Require a continuing education program to keep technicians up-to-date on the latest changes in the industry.
· Maintain liability insurance to protect all parties in the event of an accident.
· Maintain a written complaint policy and agree to Better Business Bureau or similar arbitration to resolve disputes, and accept the conclusions and recommendations of arbitration.
The IICRC actively has relationships with fiber producers, carpet and fabric mills, furnishing manufacturers and retailers, and others affiliated with the industry. The use of IICRC service professionals is specified in leading manufacturers' maintenance brochures and warranties.
When it comes to cleaning, restoration and inspection, the IICRC writes the books
As an ANSI-accredited standard-development organization, the IICRC has led the way in establishing the main industry standards and reference guides for professional carpet cleaning, upholstery and fabric cleaning, water damage restoration and mold remediation.
Each IICRC standard takes years to develop and the coordination of several experts in the field, including allied tradespersons; manufacturers; international, national and regional trade associations; individual or franchise professionals; cleaning, inspection and restoration industry organizations; insurance industry; training schools; contractors; and public health professionals.
These standards are reviewed and updated at least every five years. Many of these fields, such as the water damage restoration field, change rapidly and those who are certified keep up with the advancement of the science and generally accepted practices of the industry.
The IICRC helps keep homes and businesses healthful
According to the Environmental Protection Agency, the average person spends 90 percent or more of their time indoors, where levels of pollutants may be two to five times (and occasionally more than 100 times) higher than outdoor levels.
This makes it extremely important to perform regular maintenance inside your home or business. In addition to vacuuming, cleaning and checking for water damage on a regular basis, using a certified technician for cleaning will help extend the life of your flooring and upholstery and ensure that your home or business is healthful for those who live and work there.