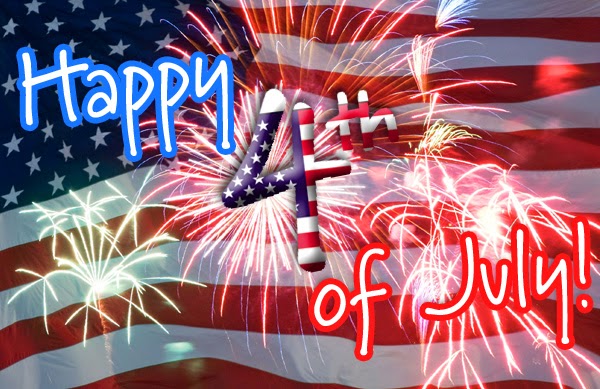 Check out all these Great Firework Events for the 4th of July from Heaven's Best Carpet Cleaners of Birmingham AL.
FIRE ON THE WATER
July 3, 2019 - 9:00pm to 10:00pm
Oak Mountain State Park
Oak Mountain State Park's Annual Firework Show!
Wednesday, July 3rd, 2019
Fireworks go off at 9 pm Sharp!
RAIN OR SHINE
Gates open at 7 am! Come and spend the day with us! Grab a good spot on the beach and enjoy the day in the park as you wait for the show to start! Gates will CLOSE to the public at 7 pm SHARP. Both the Front and Back gate will not let anyone into the park after 7 pm, please plan accordingly!
Both gates take CASH ONLY!
Regular entrance fees apply from 7 am until 4 pm. At 5pm we will offer a special entrance fee of $15 per car load! Carpool with friends and family for the best price!

THUNDER ON THE MOUNTAIN
What: Fireworks Show
Where: For the best viewing experience, make sure you have a clear view of Vulcan! Prime viewing locations include Five Points South, Homewood, Vestavia, Mountain Brook, and the UAB campus, among others. Based on growing crowds in recent years, organizers are advising spectators to stake out a viewing point well in advance of the 9 pm show.
When: July 4, 2019 / 9:00 pm (Rain or Shine)
For decades, Vulcan Park and Museum has been hailed as presenting one of the largest and most extravagant Independence Day traditions in the state of Alabama—and this year will be no exception. On Thursday, July 4 at 9 pm, we will once again illuminate the skies above Birmingham's beloved iron man, Vulcan. Free to the public, this year's show will last approximately 20 minutes and will feature a variety of firework shells that will brighten the sky with new colors and patterns. The show will be choreographed to a musical soundtrack that will feature a mix of patriotic favorites and popular music. For more info, check out their website: http://visitvulcan.com/july-4th-fireworks/

Homewood July 4th Festival
What: Rides, Inflatables, Music, Vendors
Where: Downtown Homewood
When: July 4, 2019 / 5:00 pm-9:00 pm
The City of Homewood and the Homewood Parks & Recreation Board will celebrate the 4th of July in Downtown Homewood. Two blocks of 18th Street South & One block of 29th Ave South will be blocked for pedestrian traffic in Downtown Homewood to make way for rides and attractions. The event opens to the general public at 5:00pm. There will be a combination of inflatables/rides placed in the streets that will appeal to children of all ages. A DJ will provide music and interactive activities for the patrons at the event. Downtown Homewood is one of the best locations in the entire metro Birmingham area to view the "Thunder on the Mountain" fireworks show from Vulcan Park. All of our activities will end at the beginning of the fireworks display.
There is no admission charge to enter the downtown event area but to ride and play on the attractions an unlimited attractions wristband ($10) must be purchased. A tent selling attractions wristband will be located near the intersection of 18th Street South and 29th Avenue South.

Tannehill Independence Celebration
Where: Tannehill State Park
When: July 6th 4pm – 8pm
Carnival Games, Balloon Animals, Bungee Jump, Backyard Maze, Face Painting, Petting Zoo, Rock Wall, Water Slides and More! Live Music and food trucks. All activities provided by outside vendors may charge additional fees.
Fireworks to follow

Trussville Freedom Celebration
Where: On the Mall in historic downtown Trussville
When: July 4th 5pm – 9pm
Food Vendors open at 5:30pm
Rides and Music at 6-9pm
Fireworks at 9pm

Alabaster Fireworks Show
When: July 3rd 9pm
Fireworks begin at 9pm and last approximately 15 minutes. APH Radio will broadcast patriotic music during the show at 99.9 FM. Viewing sites Plaza Circle & Plaza Drive, Alabaster YMCA sports fields, the area surrounding Publix, Elliotsville Plaza, Municipal Park, Larry Simmons Stadium and its surrounding areas.

Independence Day at the American Village, Montevallo
Where: American Village, 3727 Highway 119, Montevallo, AL 35115
When: July 4th, 11am - dark
Spend 4th of July with your family and friends at the American Village. It's their biggest Red, White and Blue Party of the Year! Historical Reenactments, music and dancing, food and fireworks!
Admission is $5.00/person. Veterans, Active Military and children ages 4 and under are free
Gates open at 11:00 am. Events from 11:30am to evening fireworks.
There are plenty events happening in and around the Birmingham Alabama area over the holiday week. So, Have a Happy 4th of July from Heaven's Best Carpet Cleaners of Birmingham AL. Give us a call if you need your carpets, hardwoods or upholstery cleaned at (205) 739-1880.

Contact Heaven's Best to schedule a Professional Carpet or Floor Cleaning