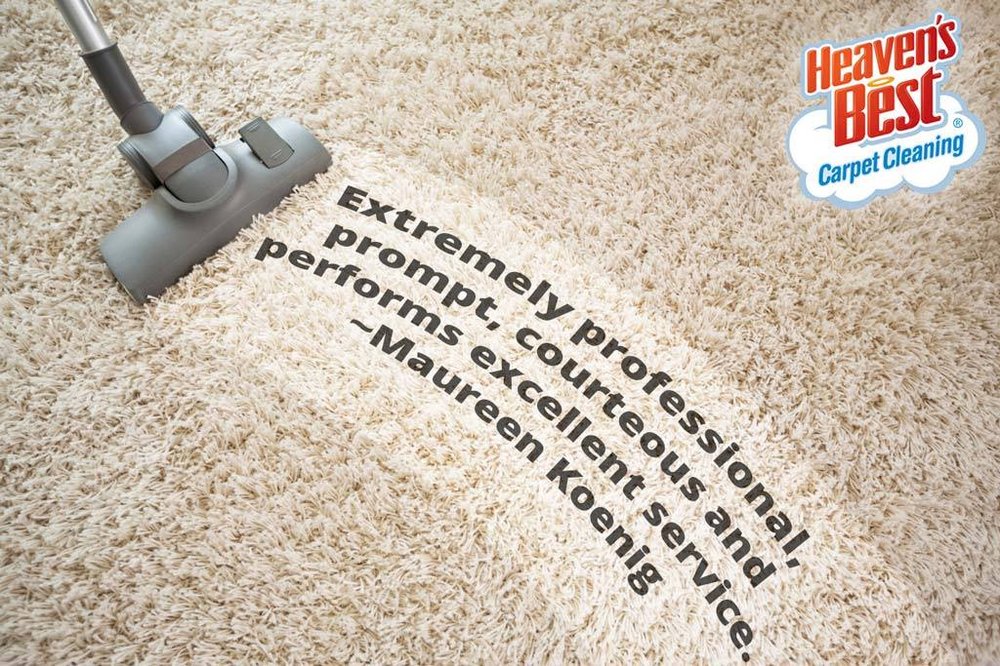 If you are in need of Professional Carpet and Floor Cleaning in Hoover AL, Heaven's Best Carpet Cleaners has just what you need. Our technicians are trained and certified to provide top-notch carpet and floor cleaning services. Along with knowing what to do, we have state-of-the-art equipment and specially formulated cleaning solutions to ensure your carpet and floors come out looking immaculately clean and spotless. And you don't have to worry about harsh chemicals stirring up your allergies. All of our cleaning products are environmentally safe and will not harm you, your children, your pets, or our planet.
Another great benefit to using Heaven's Best Carpet Cleaning is that our unique low moisture carpet cleaning method allows your carpets to dry very fast, in about 1 hour. So, you don't have to wait days or even hours to get back to your activities and life. If we clean your carpets in the morning, they will be dry by the afternoon. You can get on with your life and family and even guests. You don't have to wait days for your carpets to dry, like with some carpet cleaning companies.
If you are thinking this is going to cost more than other carpet cleaners, you are wrong! Our rates are far less than our competitors. You will have clean carpets, a fresh smelling home and money left in your pocket after we clean for you. And, we don't just say it, we mean it. If a spot we cleaned comes back, we will come back also. With our 30 day guarantee, we will come back and clean any spots that return within 30 day, no questions asked. So, why not call Heaven's Best today at (205) 618-9150 to schedule your yearly carpet cleaning. You will be glad you chose Heaven's Best for a Professional Carpet and Floor Cleaning in Hoover AL. Your carpets and floors will look great and your whole house will smell fresh and clean. Call us now at (205) 739-1880 for a FREE ESTIMATE.

Contact Heaven's Best to schedule a Professional Carpet or Floor Cleaning